Florian Boer (De Urbanisten, Rotterdam, NL)

THE WATER SENSITIVE CITY: WATER SQUARES, TIDAL PARKS AND CLIMATE ADAPTIVE STRATEGIES

13.6.2019, 19:00 Uhr

IG Architektur, Gumpendorfer Str. 63B 1060 Wien

Florian Boer, Director, De Urbanisten

Florian (1969) is a driven spatial designer and project leader with 25 years of experience. His expertise covers designing on 'urban systems' in which water and climate adaptation have his special interest.

De Urbanisten are an innovative office for urban design and landscape architecture from Rotterdam, The Netherlands. The office is founded by Florian Boer (1969) and Dirk van Peijpe (1962). De Urbanisten consists of an international team of architects, urban designers and landscape architects. De Urbanisten see in the combination of urban design and the art of engineering a fascinating and relevant perspective for their profession. They advocate a committed, polytechnic approach to urbanism and landscape design, driven by water- and energy systems and intelligent mobility. With this approach, De Urbanisten have built up a rich portfolio of projects in which themes such as climate resilience and water management are closely connected to spatial research and design.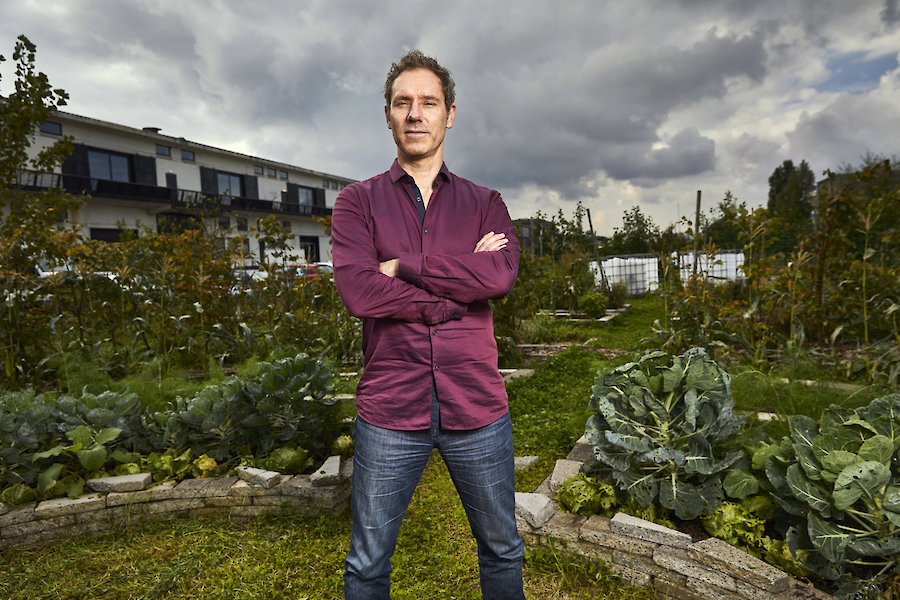 De Urbanisten are responsible for the Rotterdam Climate Adaptation Strategy, the conceptualization and design of the water square Benthemplein and the climate proofing of the surrounding urban district. They are deeply involved in the National Deltaprogram on Watersafety. In 2014 the office was one of the winners of the "Rebuild by Design" process in the New York/ New Jersey region to propose a regional flood resilient design for the Meadowlands in New Jersey. De Urbanisten are exploring with a coalition of stakeholders the future perspective of the Meuse River as a Tidal Park along the entire Rotterdam region. Recently they have opened a second water square in the city of Tiel. Internationally they are expanding their horizon with watersensitive projects in Mexico, Belgium and Denmark. In Copenhagen De Urbanisten are designing the cities first 'cloudburst street'.