Dan Merta & Jakub Hepp

LX Landscape Interventions: LANDSCAPE FESTIVAL PRAHA

19.1.2023, 19:00 Uhr

Haus der Landschaft - Stumpergasse 41/1/R1 1060 Wien und online unter https://us06web.zoom.us/j/83856504597?pwd=bXRBN2piOUgrQlMyTVRlQk83M0ZMUT09 Meeting-ID: 838 5650 4597 Kenncode: 588199
LANDSCAPE FESTIVAL: LANDSCAPE - CITY- PUBLIC SPACE
The main idea behind the Landscape Festival is to increase awareness of the scope, significance and meaning of landscape architecture in its relationship to contemporary architecture, art and public spaces. The Landscape Festival seeks to publicise and to educate, including by cultivating pan-disciplinary dialogue between Czech and international experts, artists, public leaders, and the wider public.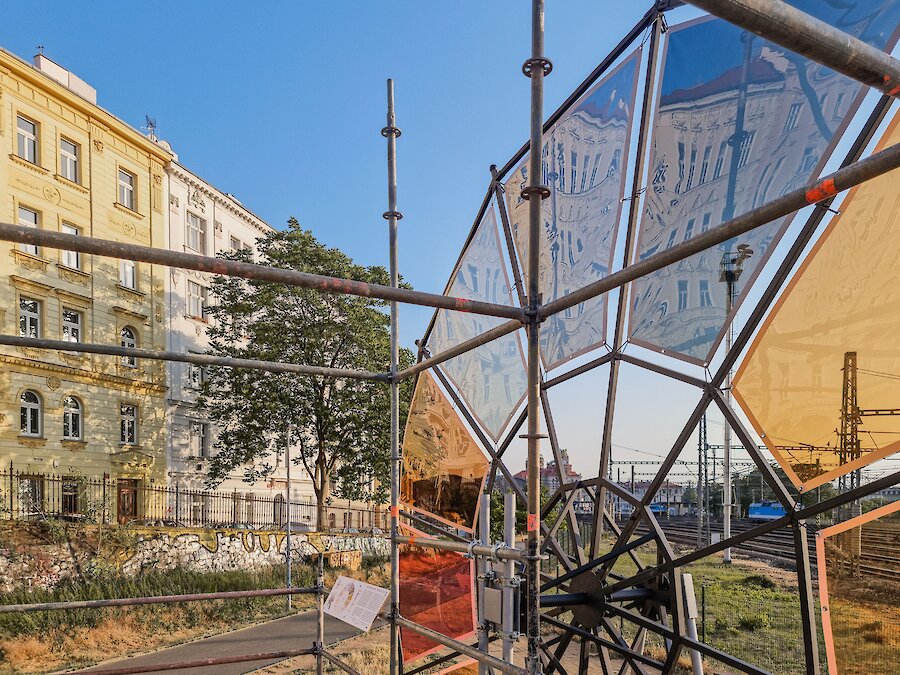 The festival will emphasise the importance of urban public spaces and greenery via a number of architectural interventions, art installations, exhibitions, debates and public happenings. It will also identify degraded and contentious urban spaces, which offer the potential of being transformed into new hubs of cultural and social activities. Through site-specific installations and happenings, such locations then seek to revive, cultivate and predict future developments in the field. In so doing, a search for the very identities of these locations occurs – a reaction to inherent challenges, and an underscoring of their local value.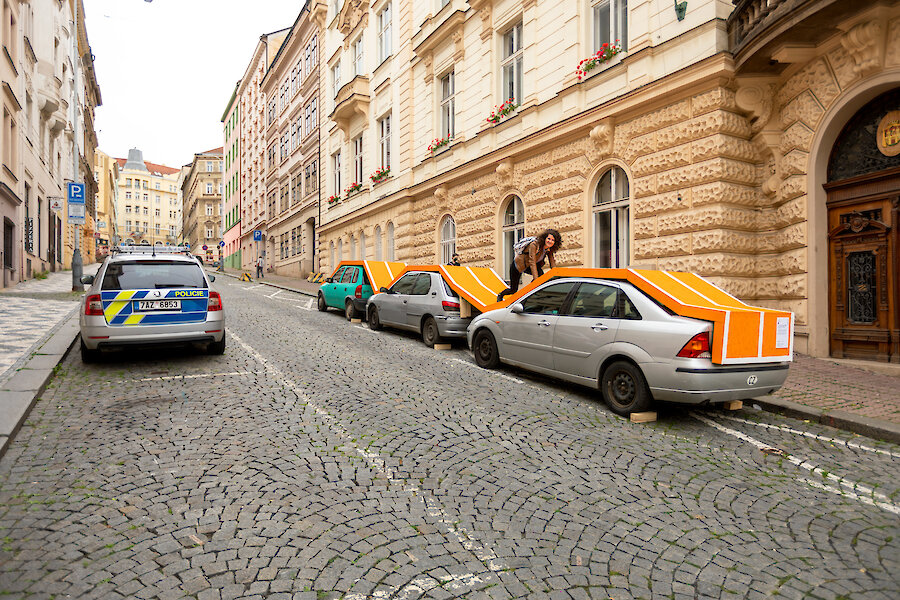 Starting out in and around Prague's Galerie Jaroslava Fragnera in 2013, the subsequent two annual Landscape Festivals took place at the Praha-Žižkov freight railway station. The following year, in 2016, the event was held in the Silesian town of Opava. In 2017, the festival shifted to the opposite end of the country, and was held in the western city of Plzen, returning again to Prague in 2018 for its jubilee year. In 2019, the Landscape Festival again travelled east, being held in the city of Ostrava. And in 2020, the festival was again held in Prague's Žižkov district. The wider aim of the Landscape Festival and its pan-Czech adventures is not merely to seek out fresh settings, but also to serve as an ambassador for the issue of landscape architecture and public space art in large cities and small towns alike.

Dan Merta
He studied Art History and Aesthetics at the Philosophical Faculty of Comenius University in Bratislava. Since 2001, he has managed the JAROSLAV FRAGNER GALLERY that is focused on the presentation of architecture. Here he has organized more than 200 exhibitions (70 author's), including e. g. Bjarke Ingels Group, Zaha Hadid Architects, Kengo Kuma, Souto de Moura, Snøhetta, Benthem Crouwel Architects, White Arkitekter, MVRDV, NL Architects, Berth & Deplazes, FOA, AmP ArquitectosAGPS, XDGA, etc.
The gallery also boasts a long tradition of cooperation with a number of European architectural art galleries, centres and educational institutions. The GJF cooperates closely with artistic and technical universities, organizes international conferences (public space, landscape architecture, conversion of industrial architecture, social housing, experimental architecture, sustainability, development of small cities, new architecture and heritage protection in mountains and protected landscape area) and excursions (Europe, Japan), publishes expert literature (30 publications), and organizes and hosts lectures and master classes related to the world of architecture. It also presents Czech works abroad (more than 100 exhibitions, 2 architectural festivals) and has organized several major exhibitions of contemporary Czech architecture.
Jakub Hepp
Curator and coordinator at Landscape festival since 2014
Engineer (Ing.), Horticultural Engineering, Faculty of Horticulture in Lednice, Mendel University in Brno, Czech Republic
Bachelor (BSc.), Horticulture and Business Management, HAS den Bosch - University of Applied Sciences, The Netherlands